Groundnutoil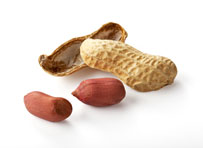 Also known as arachis oil or groundnut oil, this oil is obtained by pressing peanuts.
The peanuts are grown in West Africa, the United States, China, India and South America.
It is a stable oil which can be used to fry at higher temperatures and for longer cooking times.
Peanut oil is used mainly for sauces, peanut butter and as table oil.