Palm kernel oil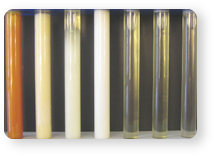 Palm kernel oil is obtained by pressing the kernel of the oil palm.
Because of its characteristics palm kernel oil can be used as an alternative to coconut oil.
It is mainly used in products such as margarine, ice cream, biscuits etc.
It is also used in the oleochemical industry for soap, coatings etc.